Art, Fashion and Nature held together by the thread of kindness.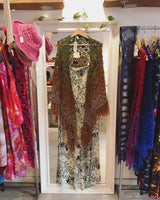 The gentle revolution
Slow Fashion collections and high-end accessories inspired by nature, made unique by exclusive, eco-sustainable and cruelty-free designs.
A gentle revolution starting from the closet.
Slow Living is living with the rhythm of nature. Too pause and admire beauty, to stare at the stars and listen to the wind. To go back to things done well, with care and time. Choose quality over quantity. Slow down to return to life.
Shop
Custom tailored refashion
To give new life to all the garments and accessories forgotten in the wardrobes that you don't want to let go, we have created a refashion tailoring service.
Send us a photo and the label information via WhatsApp to the number +39 0765 1897153 or by email, or come to the showroom with the garment and we will tell you if and what we can do to make it look even more beautiful than before by readjusting or modernizing it with fabrics, hand-dyes or embroidery.
Taking care and mending is good for the soul and also for the planet.
inviaci un e-mail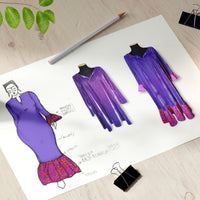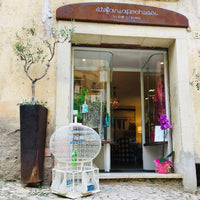 Showroom
The 21st of December 2020, on the day of the winter solstice, the "Stefaniapochesci Slow Living " showroom opened, which found the ideal place in an old 1950s haberdashery in the charming atmosphere of the medieval village of Casperia, in the heart of the Sabine mountains.
Location
Showroom
Via Cola di Rienzo 24
Casperia, Italy
Winter Openings : Friday - Saturday, 10:30 - 13:30 / 15:300 - 18:30
Sunday, 11:00 - 13:30
It is possible to arrange an appointment for different hours and days. Send me an email, a chat message or alternatively send a WhatsApp to +39 0765 1897153
First name
Last name
Submit
Account form fields
Data were successfully stored
Something went wrong, please try to store again
These fields can not be empty, must be checked, or have to be valid